Sodium Metabisulfite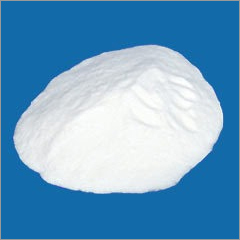 Sodium Metabisulfite
Product Description
Our Sodium Metabisulphite is an un-natural salt deployed like a preservative agent and disinfectant in personal care and cosmetic products. It is regarded a decreasing agent that gives hydrogen atoms to different substances in personal care as well as cosmetic items. This content can sometimes work as slow deterioration, preventing or antioxidant of formulas induce by chemical responses with oxygen. Our Sodium Metabisulphite is viewed as a content fundamentally in hair care items, for example, formulas for hair dyes, hair tints, hair colors, hair bleaches, permanent waves and additionally in some skin care and bath items.
Our Sodium metabisulfite, likewise called Sodium Disodium or Pyrosulfite, is made of oxygen, sulfur and sodium. Its substance equation is Na2S2O5. This regularly is in a yellowish-white or white crystalline powder. Our product effortlessly breaks up in water. The substance is in some cases alluded to as disodium.
It can take out disintegrated oxygen in pipes and effluent water. It works like a bleaching specialist, which is helpful in creating wool, cotton and paper pulp. Deployment in water processing plants to evacuate abundance chlorine. In wine and beer production, our Sodium Metabisulfite is frequently deployed to disinfect the instrument.
Sustenance Preservative
As a sustenance additive for dried sustenance such as fruit concentrate juices, apples raisins and potato chips. It works like an antimicrobial, repressing the development of bacteria and fungi, thereby, maintain the food safe and fresh.
Medicinal
Being an antioxidant supplement, our is useful in injectable meds and is additionally utilized as a lessening agent in pharmaceuticals.
Other
The chemical is likewise utilized in procedure of reverse osmosis membranes, cleaning water pipes and purifying water in desalinization machine because of antibacterial features.
Preservative and acidic features likewise make our product a compelling replacement for sodium bisulfite, which is deployed in customary darkroom photography.
The compound, in concentrated state, has additionally been employed in landscape cultivating like a tree stump eliminator because it breaks down the lignin-chemicals in cell walls of plant in tree stumps, enabling them simpler to evacuate.
Trade Information
Yes

Sample costs shipping and taxes has to be paid by the buyer
As per Products Quantity

All India